KB20130807 Remove Webcake 3.00 Deals add-on (How to Uninstall)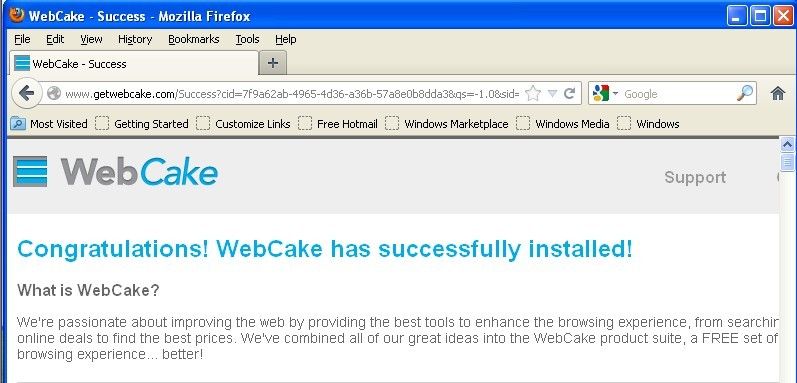 1. Close IE, Firefox and other running web browsers before you start to remove Webcake 3.00 Deals add-on.
2. Go to Control Panel on the start menu.
3. Enter Add or Remove Programs.
4. In the following Currently installed programs list, locate Webcake 3.00, click on the Remove button.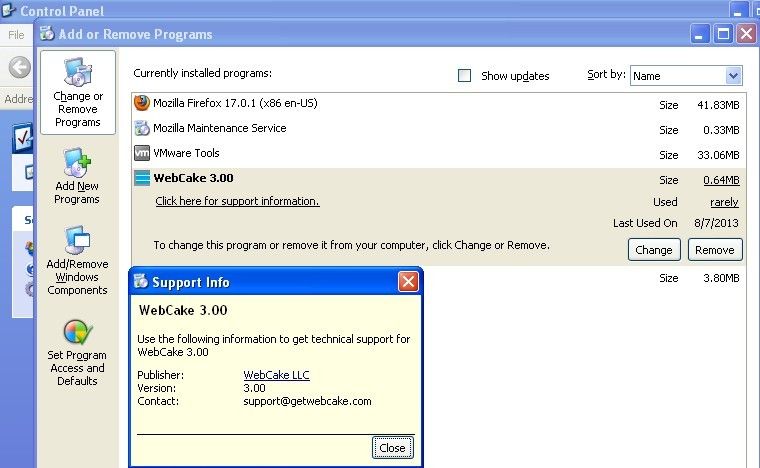 5. Click the Yes button on the WebCake Uninstaller window.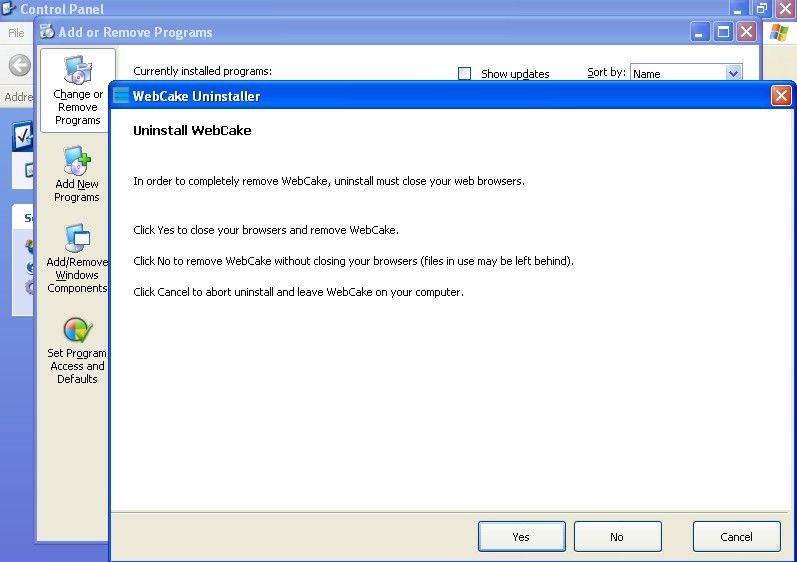 6. Then you wait while WebCake Uninstaller is performing the uninstall process.
7. Hit OK when the uninstall is completed.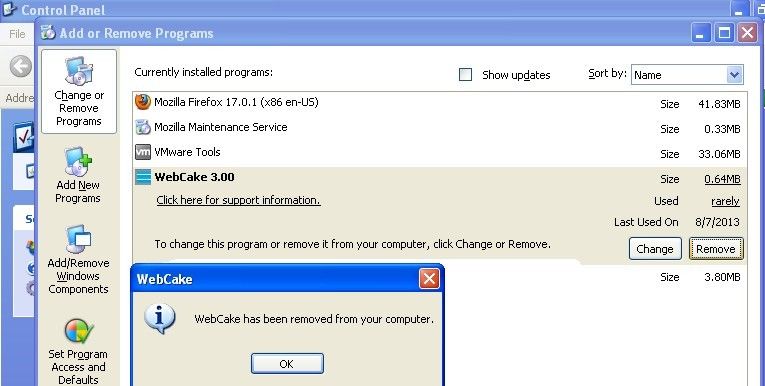 8. Close the below "WebCake - UninstallLanding" page; save and reboot your computer.
9. Re-run your installed web tools, check the add-on section in them to ensure you've cleanly removed Webcake.