KB20130827 Remove Mixi.DJ Toolbar (Search) and other bloatware
To completely remove Mixi.DJ Toolbar, we suggest you uninstalling the following items from your machine:
- the main app, Mixi.DJ v1;
- the AVG SafeGuard Toolbar (AVG Secure Search) ;
- the lucky leap software;
- (Optional app: Conduit's Search Protect)
Additional steps: remove unwanted homepage settings, restore your browsers to the original state; delete associated leftovers.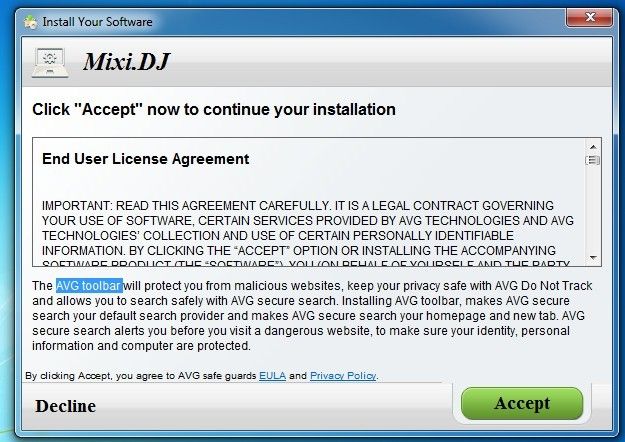 Detailed steps to remove Mixi.DJ Toolbar completely:
1. Close all browsers' windows.

2. If you can't exit the running Mixi.DJ client normally, run WTM to force its process MixiDJ.exe *32 to be terminated. And to smoothly and fully remove Mixi.DJ Toolbar, you can also use WTM to end the following vprot.exe *32 process.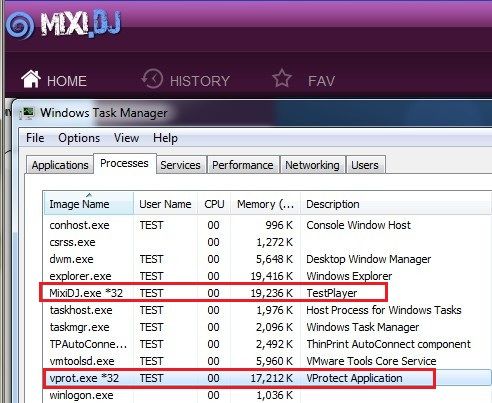 3. Now you may employ Windows Uninstall to start those unwanted programs from your system:
3-1: Locate the AVG's toolbar >> launch Uninstall/Change >> hit Remove, wait >> finish the AVG Secure Search removal.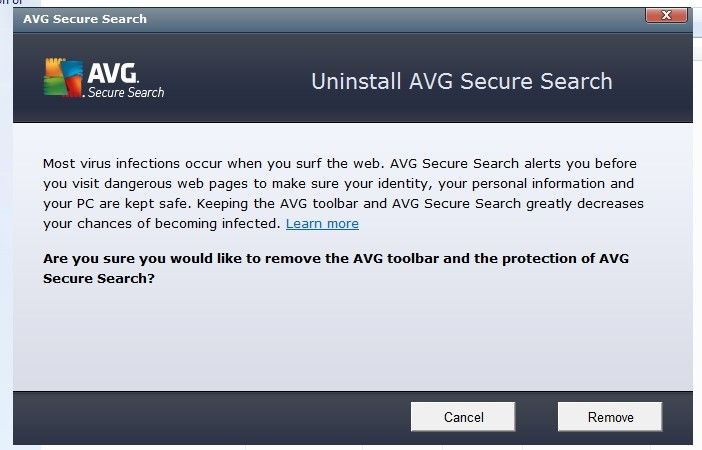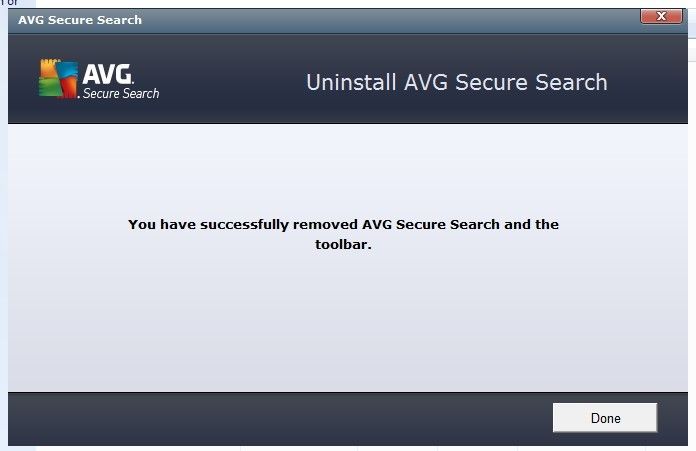 3-2: Hit the lucky leap 3.0.0 and press Enter or launch Uninstall >> hit Next >, Uninstall and then the Finish on the following "lucky leap Uninstall" wizard >>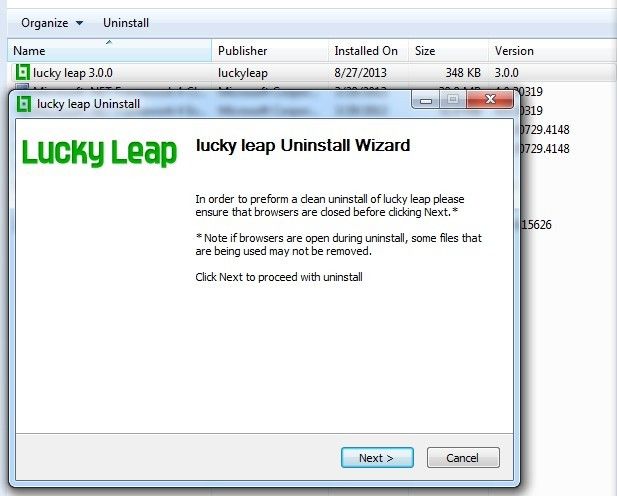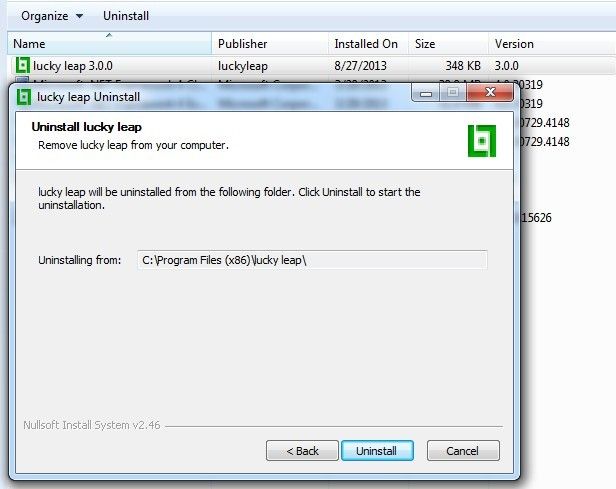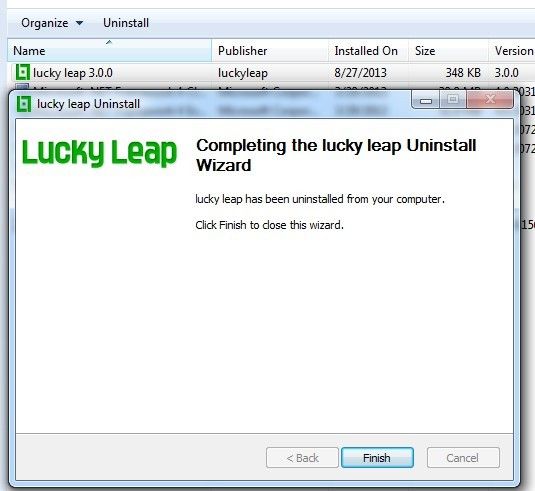 3-3: Now, you can proceed to remove the Mixi.DJ software in programs list.
- locate that app, launch Uninstall/Change option.

- Say Yes to the following Mixi.DJ 1 Uninstall to verify you wanna remove Mixi.DJ Toolbar and other related components.
- Ensure that you've saved all your personal information, then you answer Yes to the said Mixi.DJ 1 Uninstall below.
- Hit Close, OK on the Mixi.DJ 1 Uninstall and then shut down other Firefox 2 tabs.
4. Save, restart and then you need to do the cleaning work so that you can thoroughly remove Mixi.DJ Toolbar:
4-1: for your installed browsers (IE, FF, Chrome and more): 1) remove the remaining luck leap 1.0.0 add-on in Firefox. 2) check Home Page, search engines list.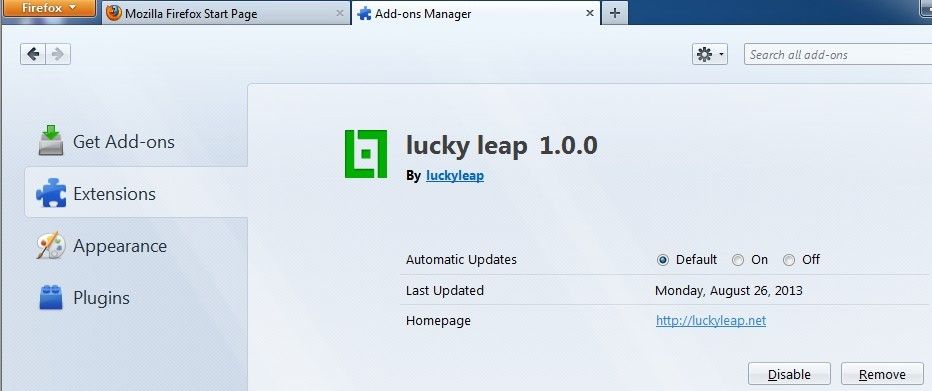 4-2: for your computer system, clean up associated software leftovers in filesystem and registry: Mixi.DJ, AVG, Conduit, "luck leap". Like those in hard drive below.