KB20130829 Remove VisualBee Toolbar
To completely remove VisualBee Toolbar, try using Windows Uninstall to remove the following items in programs list:
- the main toolbar item, VisualBee V.11 Toolbar (7.87MB)
- the optional MyPCBackup
- and the recommended
RealPlayer
and its sponsored
Google Chrome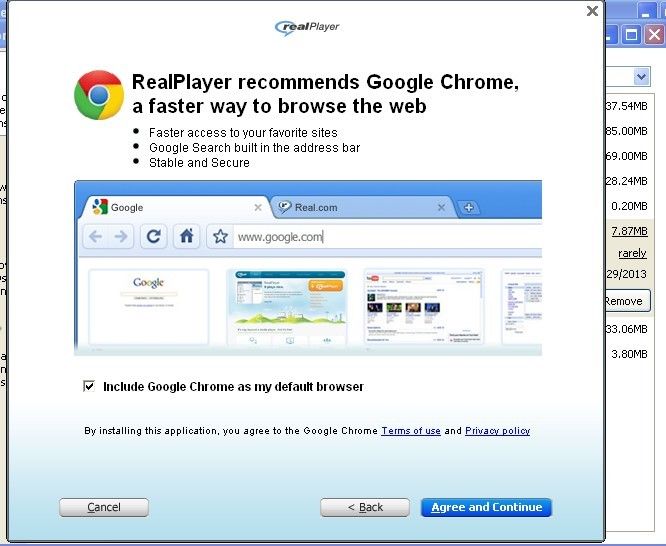 1. You can first remove the said VisualBee V.11 Toolbar using Control Panel's Change/Remove option.
Read this post
for additional details.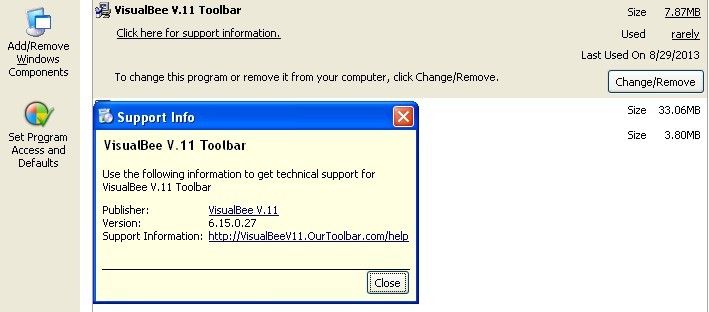 2. Choose Yes from below Toolbar Uninstall.

3. Close the following "Thank you bla bla" web page.
4. To cleanly remove VisualBee Toolbar, you need to manually restore the Home page settings for Microsoft Internet Explorer.

5. To sort out your ruined Windows programs manager, you consider uninstalling those unused software from your computer - the only option you can thoroughly remove VisualBee Toolbar.