KB20130916 Remove SweetPacks Community Toolbar

Today, we will show the quick steps to remove SweetPacks Community Toolbar and all of its recommendations for a WinXP computer: a clean, complete uninstall of SweetPacks Community Toolbar includes the removal of SweetPacks bar and conduit search settings, MyPC Backup and so called "We-Care" browser add-on.


How to manually remove SweetPacks Community Toolbar?
1. Save 'n close all of running browser apps.

2. We first use Windows Uninstaller to remove SweetPacks Community Toolbar and other pre-installed junkware as we've mentioned above:
- start >> Control Panel >> Add/Remove Programs.
- Click the Change/Remove button next to the risky SweetPacks Toolbar for IE (0.96MB) software.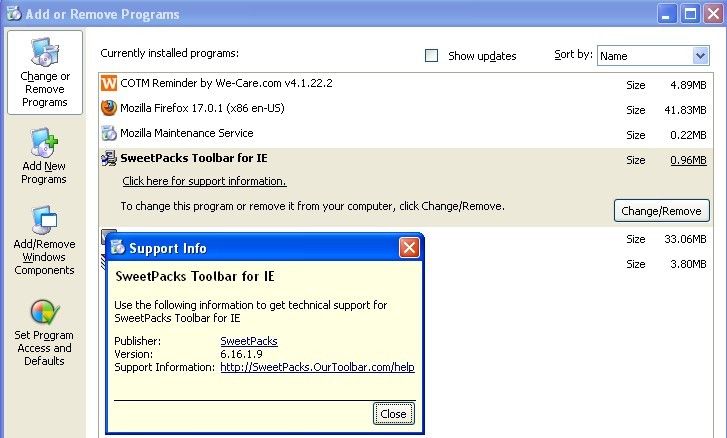 - Check the option "Remove" and press OK button on the following "Uninstall Toolbar" window.
- Annoyingly, your Internet Explorer will open the following "Welcome to We-Care-com" page without your permission. Close it.
- Then, Control Panel became frozen. Wait until you move your mouse and then, you rid the unwanted "COTM bla bla" item (4.89MB) of Win programs list by following its default uninstall wizard.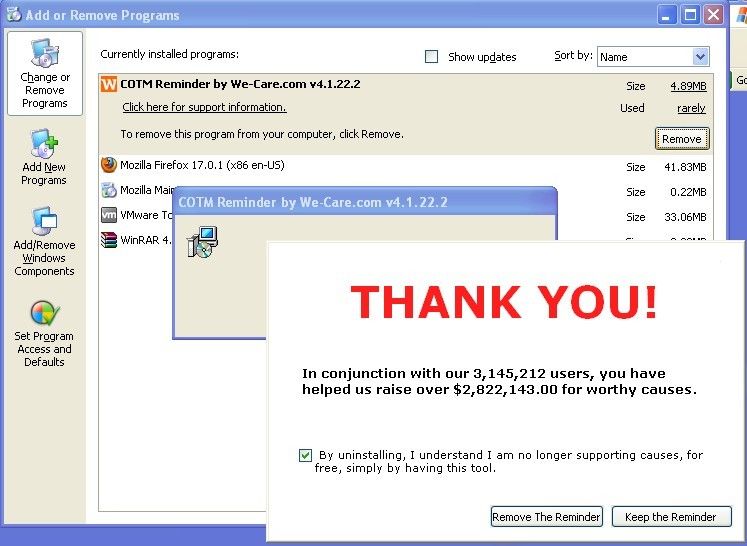 - Hit OK on below "ChromeUninstall.exe" box. Close "We-Care-com Online bla bla" page afterwards.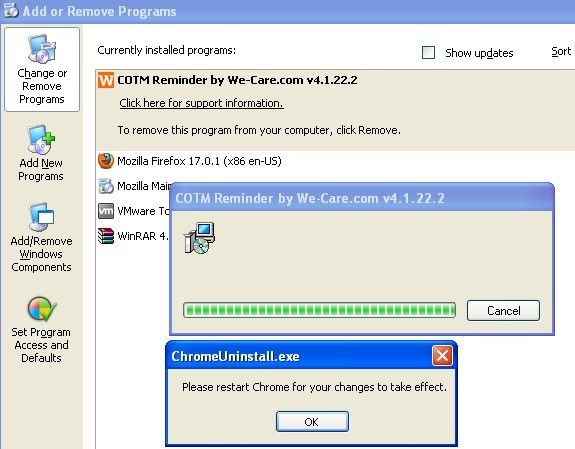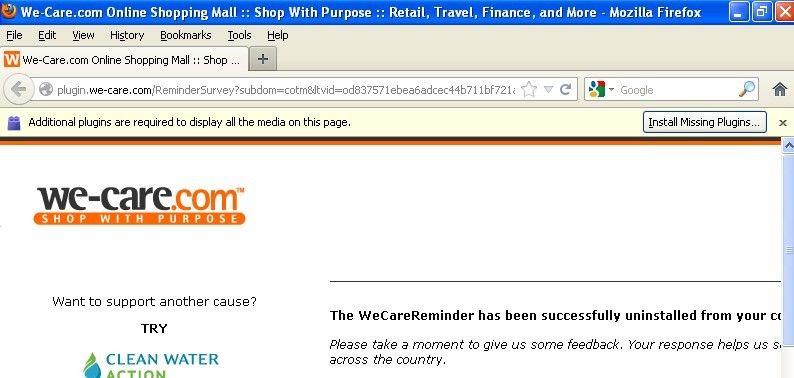 3. Now, restore IE's homepage by removing the remaining conduit search so that you can cleanly remove SweetPacks Community Toolbar.