KB20131231 Remove Yet Another Cleaner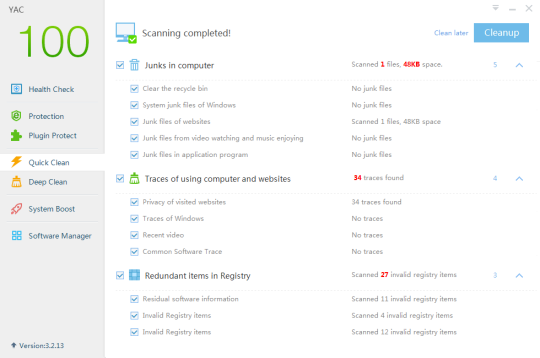 (From: cnet.com)
You had better thoroughly remove Yet Another Cleaner (aka, YAC) in your system according to this virus report from
VT
. Its official installer package "yet_another_cleaner.exe" (MD5, 11b73ceb2525e7d328d36a6b02f248c4) has been detected as MALWARE by AntiVir (virus name, "APPL/Elex.C") and ESET-NOD32 ("a variant of Win32/ELEX.Q"). Users also reported that they were experiencing something like installing scareware/rogueware/malware plus users got additional junkware. YAC even gave false positives to users, warning "download.com" is an unsafe website! Cannot uninstall Yet Another Cleaner by yourself? save the recommended uninstall tool pro above and safeguard your system away from such semi-malware type product.
How do I remove Yet Another Cleaner?
1. First of all, I direct close the following "Free download Virus Remover,Malware Removal,Antispyware, Antivirus tools for XP, Vista or Windows 7" page.
2. To smoothly remove Yet Another Cleaner, I manually exit the running client.

3. Then I have to pick Yes from the below YAC alert below. Furthermore, I use Task Manager to end YAC's background processes, iSafeSvc.exe and iSafeSvc2.exe.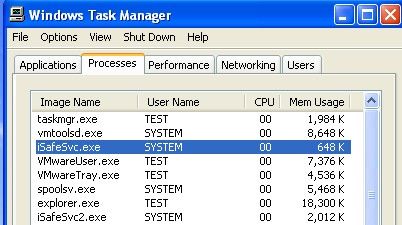 4. Then I can remove Yet Another Cleaner via 3 options:
- one: start >> All Programs >> YAC >> launch the following "uninstall" option.

- two: start >> Control Panel >> Add/Remove >> locate the following YAC software (19.27MB), click Change/Remove.

- three: I enter the following iSafe folder >> run the following "uninstall" app (655 KB (671,400 bytes)).
5. I first choose the following "Uninstall YAC" option.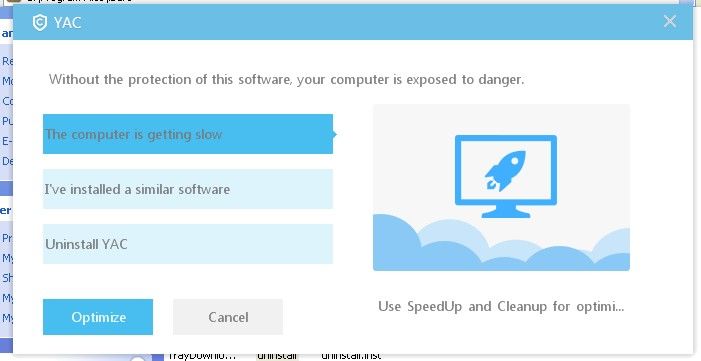 6. Then I hit Uninstall button on the following YAC wizard.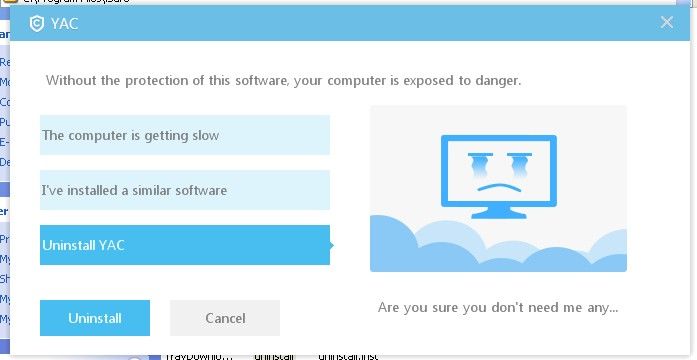 7. I need to select one provided "reason" to continue the express removal then click Uninstall button.
8. I need to wait while the standard uninstall is being processing.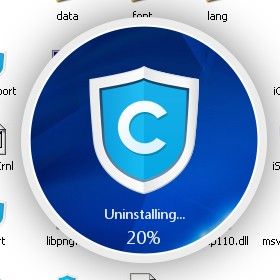 9. Then I close the following Uninstall page saying "Yet Another Cleaner has been successfully uninstalled!".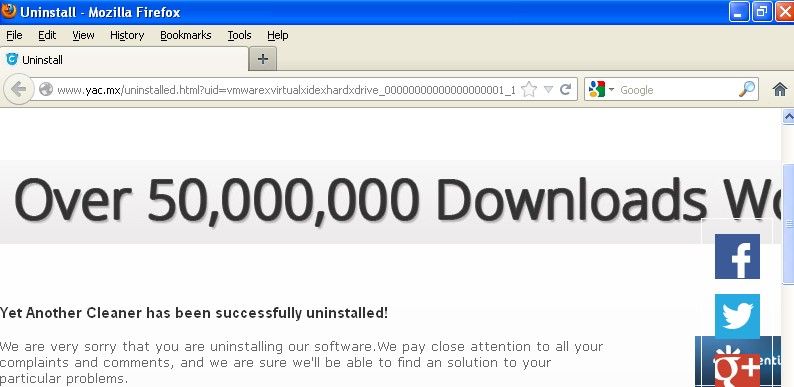 10. And then I manually reboot my system. Clean remaining traces in Safe Mode in order to thoroughly remove Yet Another Cleaner.