KB20130805 Remove SearchYa Toolbar (How to Uninstall)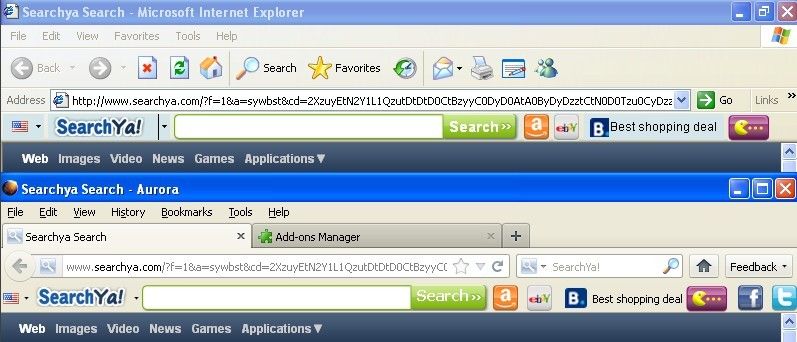 To fully remove SearchYa Toolbar, ya need to get rid of the following items for your Windows and for your browsers:
- SearchYa! (the main app, Add/Remove Programs)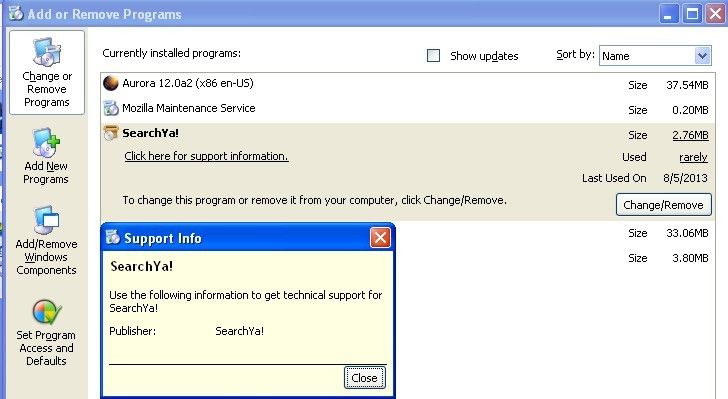 - New Tab 7.0 and searchya 1.6.0 in Firefox's Add-ons Manager
- SearchYa Helper Object and SearchYa Toolbar (from Montera Technologeis LTD) in IE's Manage Add-ons

- Restore the start page (homepage),search engine for all your web browsers.
===========================
1. Save then close your browser programs.
2. Go to Add/Remove in Control Panel. Find the aforementioned
SearchYa!
(2.76MB), click the Change/Remove button.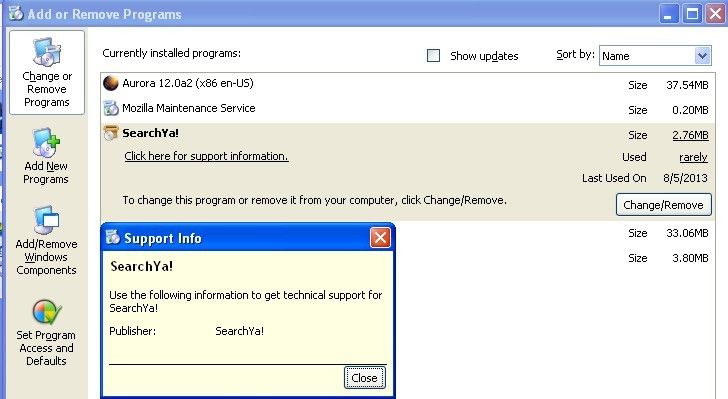 3. Hit the OK on the following Uninstall wizard.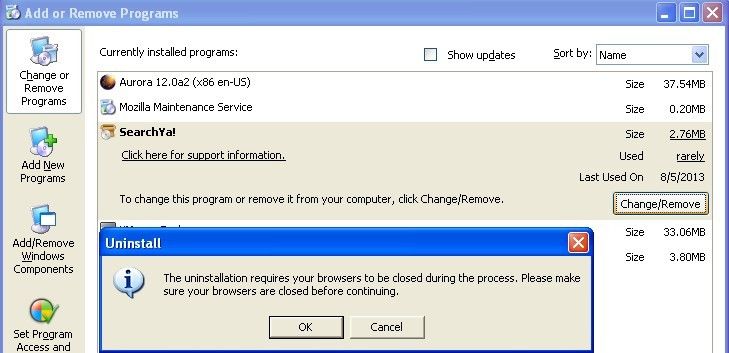 4. Remove the SearchYa! from Manage Search Engine List, delete the New Tab 7.0 in Firefox Add-ons Manager; delete "http-www.searchya-com/?f=1&a=sywbst&cd=2XzuyEtN2Y1L1QzutDtDtD0CtBzyyC0DyD0AtA0ByDyDzztCtN0D0Tzu0CyDzztBtN1L2XzutBtFtBtFyEtFyBtAtCtN1L1Czu&cr=135617230&ir=" in Firefox Home Page. Close and re-run Firefox to verify you've removed all of SearchYa items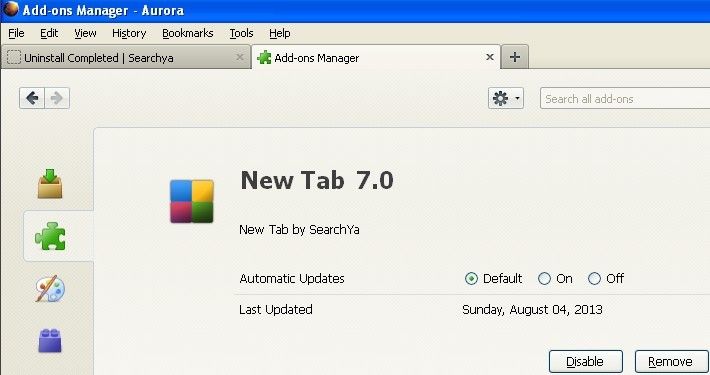 5. Restore your IE Home page settings by deleting "www.searchya-com" from General tab.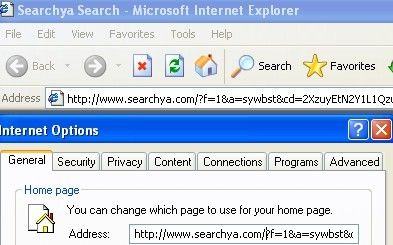 6. Remove the following "SearchYa" and "FREE Games" (shortcut file icons) so that you can completely remove SearchYa Toolbar.